Watch Engraving Services Near Me
Specialists in Watch Engraving Services – We specialise in all forms of engraving from fine jewellery and watches to modern technology, and also leather embossing.
Contact us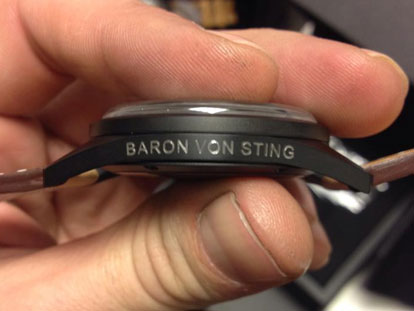 Watch Engraving Services
O'Connell's Engravers expertise delivering the highest standard of engraving services, founded at the heart of Central London since 1971, the O'Connell family name soon became synonymous with luxury engraving, servicing the finest jewellery houses of Bond Street and private clients alike.
We are highly recommended by businesses such as Selfridges, Fortnum & Masons, Tiffany's and co, William Yeoward and many more luxury brands.
Know More
Hand engraving is the art of embellishing sentimental or precious items using traditional engraving tools by hand.
Engraving is an old tradition, and some of the best engravers in the world are the British. Whilst providing the best quality service we also aim to preserve this part of our heritage. We also provide other engraving services such as;
Above all, customers satisfaction is a priority for us here at O'connell's engraving, ensuring that all of our clients are 100% content with all complete works. If you have any questions or concerns then please, do not hesitate to ask, one of our friendly professional staff will certainly be able to help.
About us – Watch Engraving Services
O'Connell's is a 3rd generation family run engravers, using traditional and modern methods. James O'Connell has established new premises and built a team capable of carrying out all engraving services and comes recommended by luxury brands such as Cartier, Boucheron, Harrods, Selfridges, Fortnum & Mason and many more.
O'Connell's now specialise in all engraving services and also Leather embossing.
So, if you're in need of Watch Engraving Services Call Us today!