Here at O'Connell's we are one of the very few companies to provide Engraved Gifts.
This could be for a family member, a friend or even a corporate gift, we have years of experience dealing with the demands of Corporate Events and gifting.
Whether you are looking for a luxury item or a large quantity of gifts, we have a wide range of products to fit all circumstances.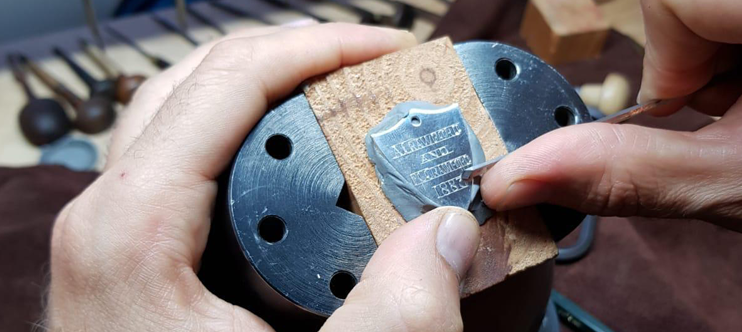 We are one of the very few Hand Engraving services around who are still using traditional methods of Hand Engraving.
This traditional technique has not changed for hundreds of years, the carving and cutting away of the metal gives a very deep impression that will last a lifetime. This is ideal for precious metals and items which are destined to become heirlooms.